Services
Religious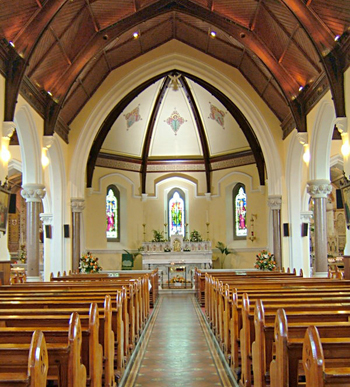 WCA has worked with a number of religious orders on a wide range of projects throughout Ireland. These projects all require a level of interpretation and are consistent with the very special requirements of each client body.
Working with the Arch Diocese of Dublin under instruction of from Archbishop's House in Drumcondra, the practice has developed a long term relationship involving refurbishments, new build and over-seeing of design briefs for religious projects carried out throughout the Dublin area over the past 20 years.
We have completed substantial religious projects including a new Monastery in Glasnevin in Dublin together with refurbishments of other existing monasteries & churches for various religious orders.
The practise has also successfully completed a wide range of projects in education facilities, ranging from the renovation of listed buildings to major expansion projects and new school feasibility projects.