About WCA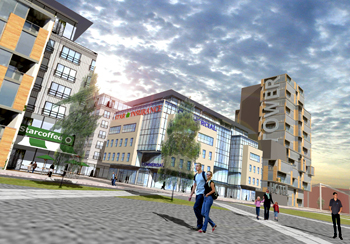 We have developed a sizable portfolio of works for Institutional, Commercial and Residential clients. The volume of experience in the practice demonstrated by this body of work is the key factor in the ongoing success of the organisation. The practice is poised to continue to grow and develop, working with clients as diverse as Superquinn, Department of Education, Health Service Executive, Dublin Airport Authority and various Religious Orders has helped us to develop a real awareness of the importance of delivering a fast, efficient service grounded in cost control.
WCA Architects endeavour to always provide the best selection of resources to maintain the highest quality of service to our Clients.
Whatever project type or size, we will ensure that our best efforts will be made with our comprehensive experience covering initial feasibility studies through detail design to implementation and completion of the building projects.
We want our Clients to get the optimum service experience, whilst enjoying the involvement which will lead to original expectations being met and professionally delivered.